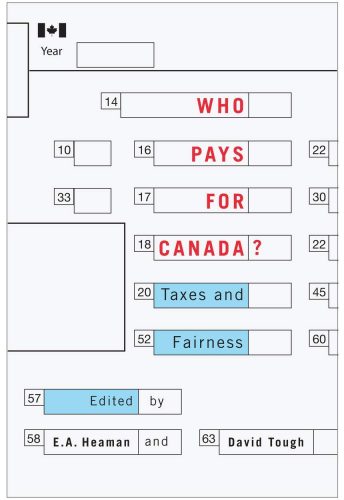 By Edited by E.A. Heaman and David Tough
Associate Professor, Sprott School of Business, Carleton University
DISCUSSION LEADER'S
SECTOR
Online
Canadians can never not argue about taxes. From the Chinese head tax to the Panama Papers, from the National Policy to the Canada-United States-Mexico Agreement, tax grievances always inspire private resentments and public debates. But if resentment and debate persist, the terms of the debate have continually altered and adapted to reflect changing social, economic, and political conditions in Canada and the wider world. The centenary of income tax is the occasion for Canadian scholars to wrestle with past and present debates about tax equity, efficiency, and justice.
Who Pays for Canada? explores the different ways governments can and should tax their peoples and evaluates how well Canada has done so. It brings together a diverse group of perspectives from academia – law, economics, political science, history, geography, philosophy, and accountancy – and from the wider world of activists and public servants. It asks how Canada compares to other countries and how other countries – especially the United States – influence Canadian tax policies. It also surveys internal tax tensions and politics, through the lenses of region and jurisdiction, as well as race, class, and gender. Reasoning from tax perplexities and reforms in the past and the present, it argues that fair taxation requires an informed populace and a democratically inclined public will. Above all, this book serves as a reminder that it is not only what counts as fair that is important, but how fairness is evaluated.
Revealing how closely tax policy is tied to mainstream politics, human rights, and morality, Who Pays for Canada? represents new perspectives on a matter of tremendous national urgency.