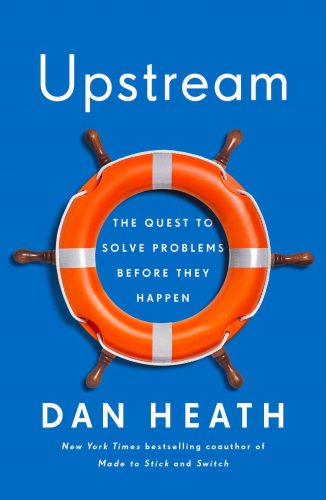 Upstream: The Quest to Solve Problems Before They Happen
Assistant Professor, Faculty of Design, OCAD-U (Ontario College of Art and Design University)
DISCUSSION LEADER'S
SECTOR
New York Times bestselling author Dan Heath explores how to prevent problems before they happen, drawing on insights from hundreds of interviews with unconventional problem solvers.
So often in life, we get stuck in a cycle of response. We put out fires. We deal with emergencies. We stay downstream, handling one problem after another, but we never make our way upstream to fix the systems that caused the problems.
Upstream probes the psychological forces that push us downstream—including "problem blindness," which can leave us oblivious to serious problems in our midst. And Heath introduces us to the thinkers who have overcome these obstacles and scored massive victories by switching to an upstream mindset.