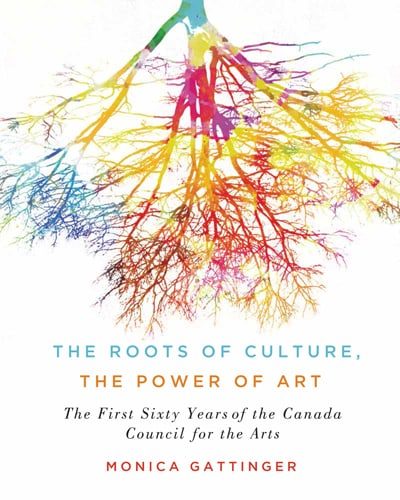 The Roots of Culture, the Power of Art — The First Sixty Years of the Canada Council for the Arts
Political Science, U of Ottawa
DISCUSSION LEADER'S
SECTOR
This Event Will Likely Be Remote.  Details to be determined.
Rescheduled from 2019-20 season; books were previously provided to participants.
An engaging history of the Canada Council for the Arts that marks its sixtieth anniversary.
The Canada Council for the Arts is the country's largest provider of grants for artists and arts organizations, benefiting not only writers, visual artists, performers, and musicians but Canadian culture as a whole. In The Roots of Culture, the Power of Art Monica Gattinger outlines the history of the Canada Council, the impetus for its foundation, and the ongoing debate about its goals and impact.
Tracing the Council's gradual shift from focusing on artistic supply and building the roots of Canadian arts and culture in its early years to its expanded focus on the power of the arts in society over time, Gattinger describes how leaders have navigated core tensions inherent in the Council's activities. She examines the arguments for and against "art for art's sake" and pursuing broader social and economic aims through the arts, as well as the inherent political conflicts between serving the needs of the artistic community and the needs of Canadian society, between leadership and followership, between autonomy and collaboration, and between emerging and established artistic practices.
Combining lively storytelling with insightful analysis, and beautifully produced with dozens of photos of the art, people, and events that have shaped the organization through the years, The Roots of Culture, the Power of Art is essential reading for those with an interest in Canadian arts and culture and cultural policy.